Protel provide market leading project intelligence products covering the main process manufacturing sectors in the UK, Ireland, France, Belgium and the Netherlands. Use Protel intelligence to meet business development goals, open new doors and win new business.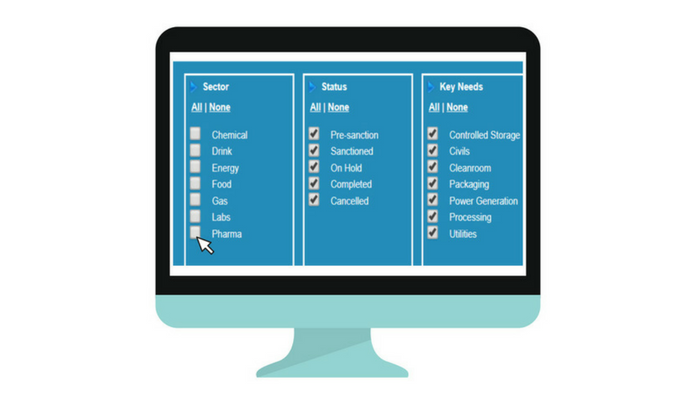 Our project sales lead service gives suppliers of capital equipment and services qualified project opportunities. Bulletins are compiled by our team of industry expert researchers and updated live as new information surfaces.
Subscribers gain access to our project search engine, MyProtel. This system makes managing sales leads easy, with powerful user management and customisation options.

Read more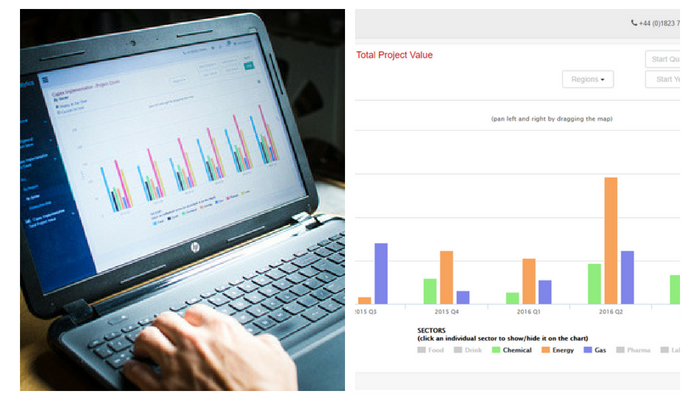 Our powerful analytics system compiles our project sales leads into a graphical data package. Get the project data you need to turn insight into sales action.
An essential tool for planning and strategy, export eye-catching charts for high impact presentations – all based on actual project data on schemes that are constantly updated.

Read more